Make Father's Day Epic!
Match Dad & Save 30%
Hand-Painted Prints
Family Operated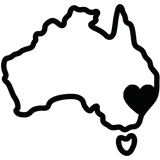 Designed in Australia
Same Day Dispatch
Free Shipping*
"Designed by a mom of five living in Sydney, Cheeky's limited-edition prints are cartoony, bright, and incredibly detailed."
Save 25% on our Limited Edition Autumn-Winter Prints before they are gone for good!
Mum & Son: Our Most Special Collab Yet
Meet Wills' Wildcats